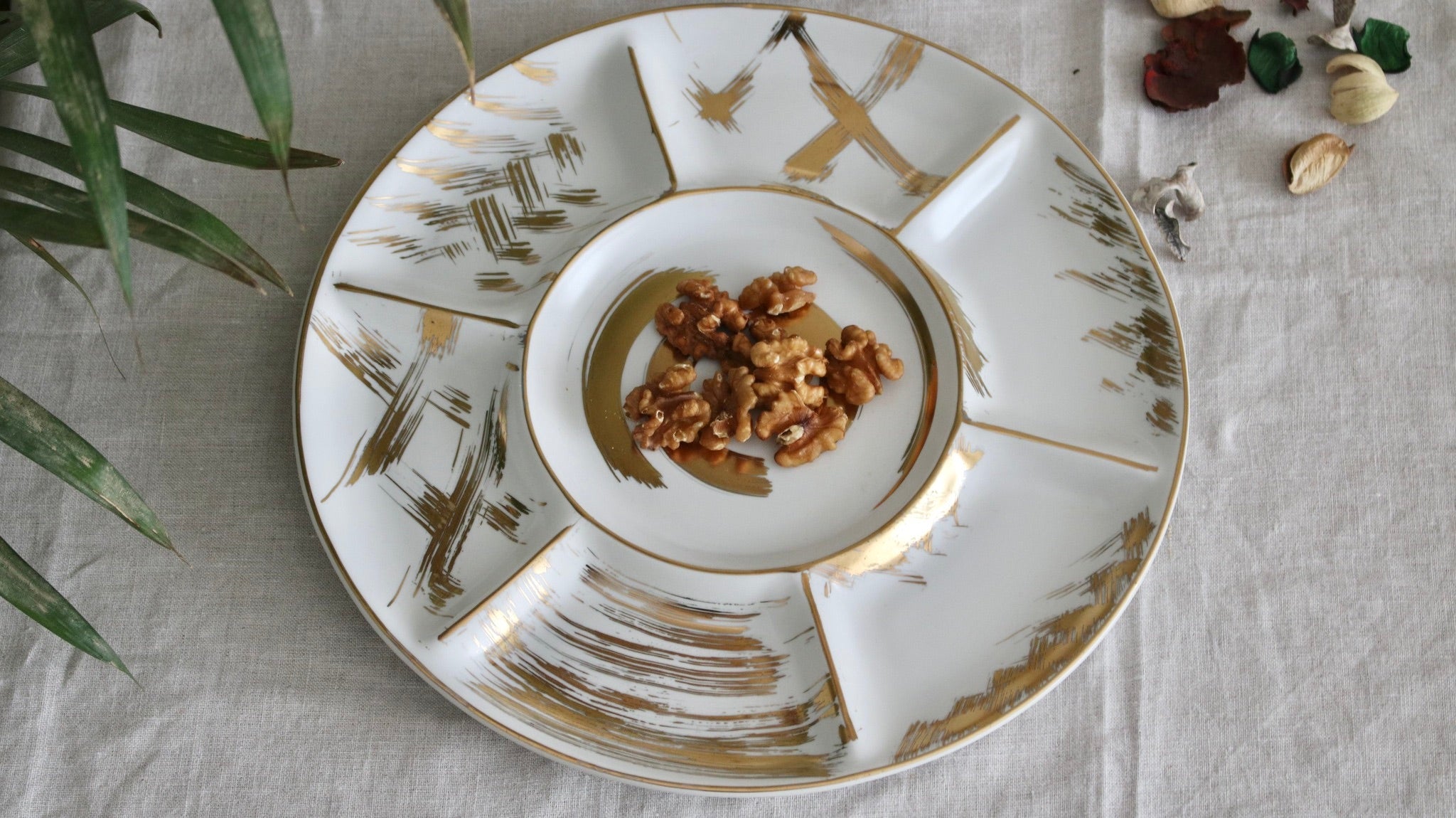 Item is in stock
Hurry! Low inventory
Item is out of stock
Item is unavailable
Game night staple! The 30 centimeter Suki platter is for those who want a little bit of everything, which is why it's one of our favorites. This is pure gold hand painted on matte porcelain. This platter is non-microwaveable but is dishwasher safe for up to 500 cycles. It is also oven safe.
 Since this is hand painted porcelain, no two items are identical.
Prices are inclusive of 14% VAT.
Since these pieces are hand painted, standard shipping is 15 working days.
---
Shipping

Shipping

Since every piece is meticulously hand painted, orders can take up to 15 working days.

Gift wrapped

Your pieces will arrive gift wrapped. Our signature packaging is also made to store delicate pieces.

Get in touch

Should you have any inquires regarding the status of your order, please contact us on info@khanfokhar.com.